Salesforce Introduces Salesforce Sustainability Cloud
Salesforce is on a mission to help businesses understand how their decisions can affect the planet. On September 18, 2019, Salesforce introduced their Sustainability Cloud, a platform that gives businesses "a 360-degree view of their environmental impact."
Salesforce Sustainability Cloud will offer insights for businesses based on their own data. Leveraging Salesforce Einstein Analytics and its associated AI functionality, the reports will dig deep to create dynamic reports to help businesses develop climate action initiatives and programs that can scale.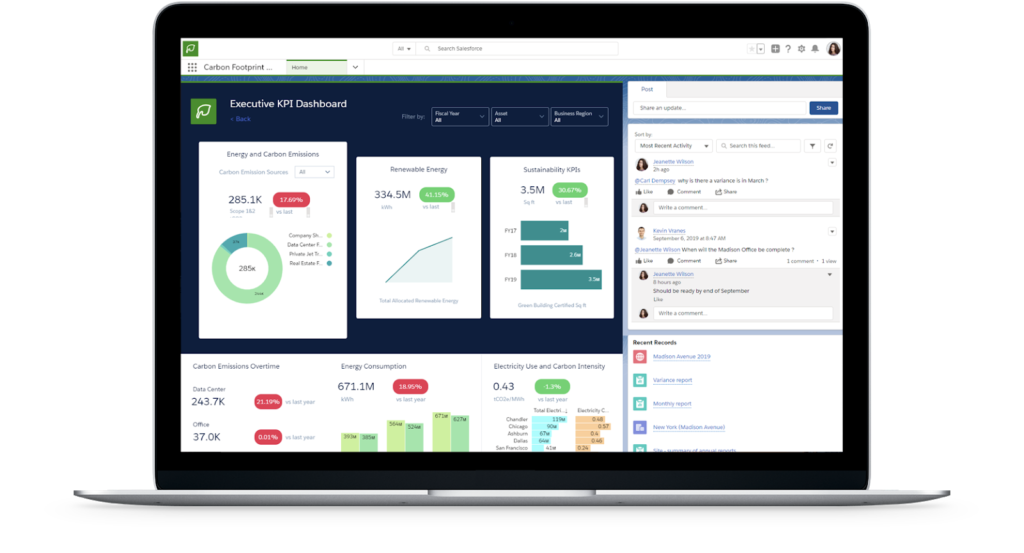 Measurement is the first step to understanding the impact any decision has on a business. Salesforce Sustainability Cloud will measure the data in for carbon accountability leading to greater transparency into the decisions that affect the longevity of a business and the planet.
Orion Global Solutions is a Salesforce Partner and owner of the sustainability resource website CorporateEarthBalance.com.