Orion Global Solutions' Salesforce Net Zero Cloud Rapid Start™ Program
Fast Tracking Sustainability Success
NEW YORK, January 21st, 2022 - Orion Global Solutions launches the Salesforce Net Zero Cloud Rapid Start™ program this month. The Rapid Start™ program is a result of volumes of customer feedback, as well as Orion's long-term partnership with the Salesforce sustainability team. As Net Zero Cloud experts, Orion created this unique offering in the Salesforce sustainability space to support businesses in measuring and monitoring their carbon footprint, focusing on Scopes 1 and 2. The innovative program accelerates the implementation of Net Zero Cloud, so in just eight to ten weeks, businesses can be aware of their planetary impact and empowered to act.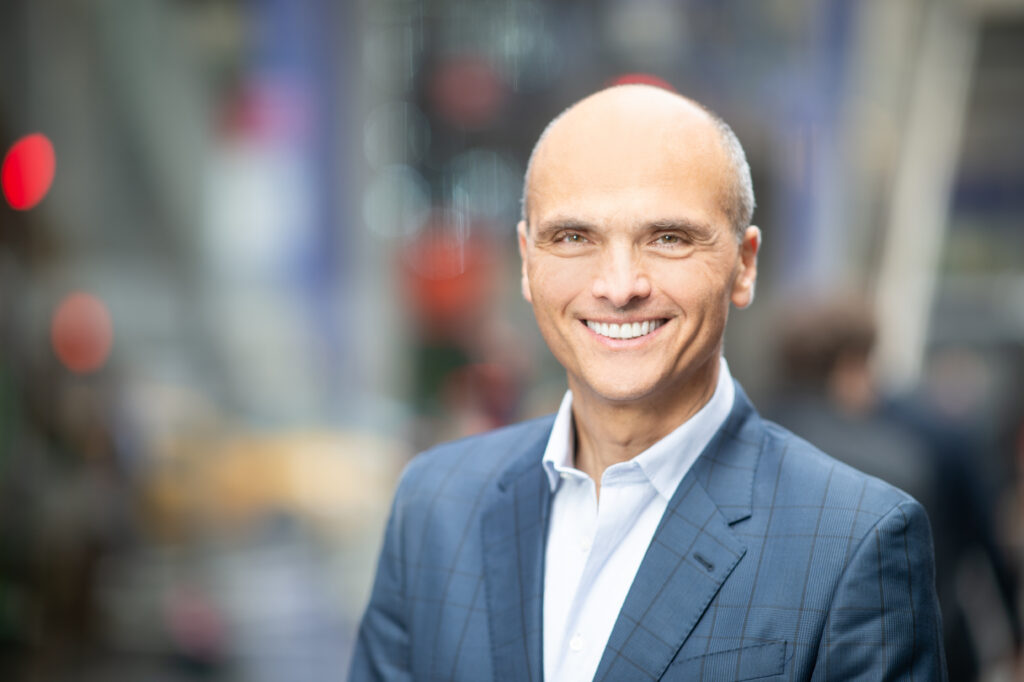 "Over the years, we witnessed our clients' eagerness to track their carbon emissions and the challenges they've faced in building a sustainable culture," explains Yacov Wrocherinsky, Orion's Founder and President, "and we invested in making the process as accessible and streamlined as possible. That's why we created the Rapid Start™ program."
Businesses are supported by Orion from beginning to end throughout the Net Zero Cloud Rapid Start™ journey. This interactive program starts with a survey that assesses the business' sustainability measurement requirements. From there, it is a collaborative approach with a series of configuration meetings, data migration, and training. The goal is self-sufficiency, allowing businesses to have easy access to data for reporting, as well as compare the analysis Net Zero Cloud conducts with their sustainability goals and make the necessary adjustments.
Shaul Halevi, Director of Innovation at Orion, spearheaded this initiative and notes, "As sustainability and carbon accounting become corporate imperatives, we are proud to have an efficient and cost-effective system in place to give companies the tools they need to make a tangible difference. It is very gratifying to deliver the right data to people, no matter where they are in their sustainability journey, so they can measure impact."
Orion was one of the first Salesforce Net Zero Cloud customers and partners in the United States when the platform launched in 2020. They have successfully completed implementations for many clients, from small businesses to global organizations, in financial services/private equity, consumer goods, manufacturing, and more.
Wrocherinsky is a long-time activist and business leader in the ESG and sustainability space, so these are more than buzzwords at Orion. Launched in 2015, Orion Global Solutions began as a purpose-driven organization before that term entered the mainstream.
About Orion:
With its corporate headquarters in Manhattan, Orion Global Solutions, LLC is a boutique business and digital transformation firm focused on the Salesforce platform. Orion's experienced advisors and consultants work closely with medium-size firms and enterprise divisions. Our Salesforce Certified consultants have completed over 500 successful Salesforce implementations for Consumer Goods, Manufacturing, Healthcare, High Tech, and Financial Services clients. They and hold over 100 Salesforce Certifications and have trained thousands of users.
Orion is building an ongoing community of sustainability experts and professionals to help guide clients through every step of the sustainability journey, from sustainability reporting to creating a sustainable culture and more. Additionally, Orion has developed a special program for Private Equity firms to increase value and mitigate risk by helping them track their portfolio companies' sustainability progress.
Orion's leadership advocates for SDGs with public speaking engagements including panels during UN Climate Week alongside activists Mark Hawkins (former Salesforce President and CFO) and Patrick Flynn, Salesforce VP Sustainability. Orion's CEO is scheduled to present at Greenbiz 22 in February.
Orion participates in Pledge 1% by delivering pro-bono advisory and technical work to several non-profits and volunteering for a host of organizations. Orion maintains active membership in many organizations including Kindred, International Society of Sustainability Professionals (ISSP), YPO, The Strategic Forum, Forbes Business Development Council, and Goldman Sachs 10,000 Small Businesses alumni.
CONTACT: Ellen Williams orionpr@orion-gs.com