Post-COVID-19 Investments In Sustainability - Time to Chat With Your Broker!
The COVID-19 pandemic has brought major changes to many areas of the planet, some bad, and luckily, some good. In addition to the reduction of carbon emissions the pandemic has also prompted and increased interest from investors to select companies working on sustainable technologies and solutions.
Case in point, below is an advertisement in Harvard Business Review from UBS Group AG is a Swiss multinational investment bank and financial services company that promotes their "sustainable investment products."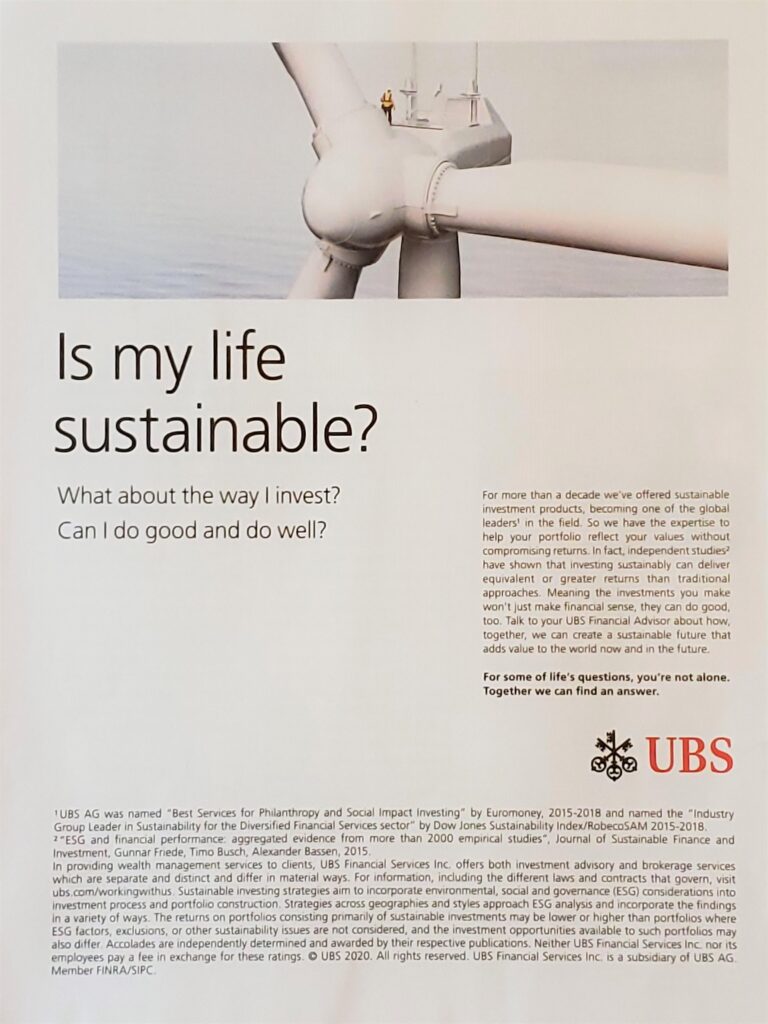 Additionally, Forbes is reporting that, "Post-Covid-19, many might rethink their approach to investment and capital allocation decisions and even embed sustainability as the centerpiece to their investment philosophy."
So what companies deserve to be part of your new sustainable portfolio? Check out the "2020 Global 100 ranking in the index of the world's most sustainable corporations" according to Corporate Knights, "The Voice for Clean Capitalism."