Salesforce Sustainability Cloud is Here!
The time in which it took Salesforce to move from idea to product is unprecidented! They wanted to make a difference and saw a way to help businesses better understand the effects they have on the world.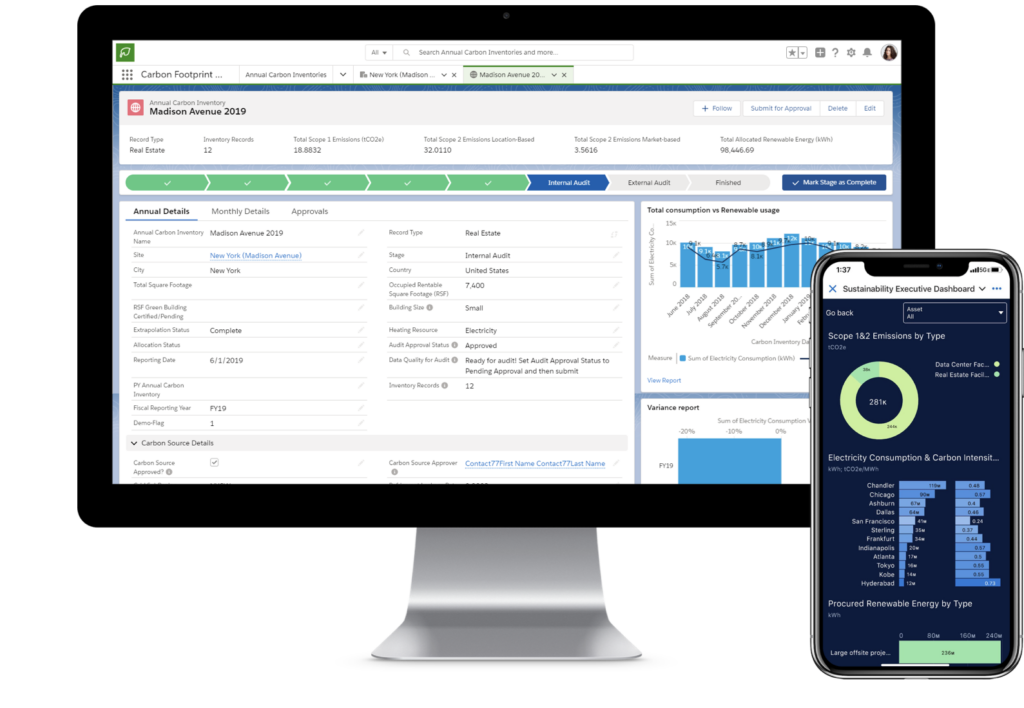 Salesforce Sustainability Cloud enables businesses to quickly track, analyze and report reliable environmental data and help them reduce their carbon emissions.
A company's carbon footprint data is visualized in dynamic reports and dashboards—both for audit purposes and for executive engagement—with insights that empower businesses to drive climate action programs at scale.
Here's how it works:
The carbon inventory calculations are automated based on the GHG Protocol Corporate Accounting and Reporting Standard. You no longer must check calculation accuracy in spreadsheet-driven inventories.
Sustainability Cloud provides a logical workflow that is optimized for carbon footprinting. It guides from start to finish, from identifying assets to include in the carbon inventory, to reporting out data after an external audit.
Sustainability Cloud generally aligns with widely used and accepted standards of greenhouse gas reporting, such as the Greenhouse Gas Protocol from the World Resources Institute. Use it as a key tool to disclose your carbon footprint to various reporting bodies
The app is pre-loaded with reference data from the:
• US Environmental Protection Agency (EPA)
• US Energy Information Administration (EIA)
• UK Department for Business, Energy & Industrial Strategy (BEIS)
• Greenhouse Gas (GHG) Protocol
• Commercial Buildings Energy Consumption Survey (CBECS)
Contact us to learn how we can help your organization reduce it's carbon footprint!